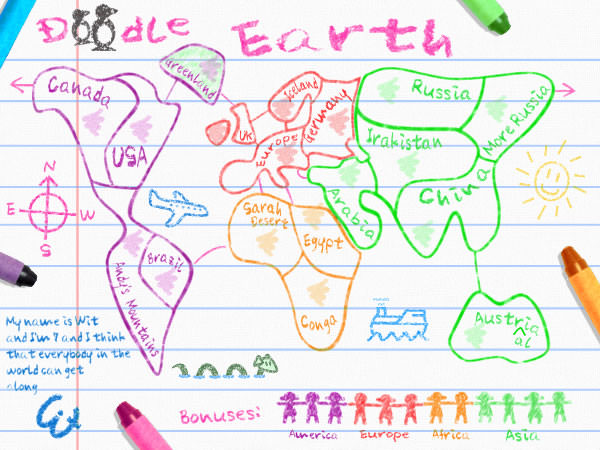 First of all, in order to participate in this tournament, every player has to choose a country to represent.
If you have any questions regarding this tournament, don't exitate to ask me here or by PM.
This will be mostly a 1vs1 tournament.
Tournament structure
Stage One:
Six-round Swiss Tournament. Best score qualifies for World Series.
Stage Two:
Players will now be placed in six divisions according to the geography of the countries they picked. Three of the divisions will take part in the western conference and the other three in the eastern conference. Players play against the their divisional opponents in 5 more rounds. Scores do not reset at the begining of this stage. Each divisional champion qualifies for the World Series.
Stage Three:
Player with the best score between non-qualified players in the western conference plays player with best score between non-qualified players in eastern conference in a playoff. Winner advances to the world series.
Stage Four:
Two playoff games. One between three best non-qualified players in west conference and the same for the east conference. Both winners advance to the World Series.
World Series - Preliminary Round:
Winner of Swiss Rounds Championship*, conference playoff winner and championship playoff winners are randomly seeded in two 1vs1 games. Winners advance.
World Series - Quarter Final:
Four 1vs1 games. Best of 3. Winners advance.
World Series - Semi Final:
Two 1vs1 games. Best of 5. Winners advance.
World Series - Final:
One 1vs1 game. Best of 7. Winner is crowned the first Major League Doodle Earth Champion.
* - If one of the divisional winners is the same as the swiss rounds championship, then the 2nd placed in swiss rounds championship takes his place and he takes his own divisional place in the World Series. If the same happens, the process is repeated until the place is filled.
Settings
auto
seq
no spoils (1vs1 games) / escalating (if the game has more than 2 players)
chained
NO fog
NO trench
20 Round games
Tiebreakers
If two or more players are tied in points, a playoff game will be made among them to decide whatever tiebreaker is needed at the time.
Randomizations will be made by challonge.org
Reserve Policy
- In the first round, if you don't accept the invitation, you'll be replaced by a reserve. If there is none available, you'll lose the game but continue in the tournament.
- After the first round, if you don't show up, you'll lose the game but won't be eliminated because of that.
EDIT:
The following games:
14917556
14917555
14917554
14917544
14917519
14917515
14917513

have been mistakingly attributed to another tournament. However, their results are part of the 3rd Round of the Divisional Stage of this tournament.